Welcome to Our Parts Department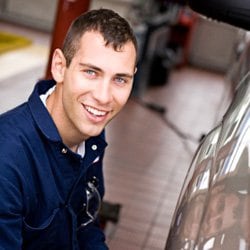 DO YOU NEED FORD FACTORY-CERTIFIED PARTS NEAR ROSEAU, MN?
Roseau County Ford has a fully stocked parts department with all the stuff you need to keep your car running in top shape. Our auto parts department is all factory original parts that fit your car like a missing puzzle piece. Don't be fooled by some of those other dealers who try to pass of used or aftermarket parts as factory originals. Come to Roseau County Ford and get the real deal today.
Using aftermarket parts can hurt your cars performance and safety and lead to bigger problems down the road. Factory originals are the best way to insure you are getting what your car needs the Roseau County Ford auto parts department can help. The Roseau County Ford car parts department is filled with people who know these parts and know exactly what your car needs to keep it running in top shape. Our knowledgeable service team is ready to help you find the factory original car parts you need in our parts department.
What you put in your car can mean a big difference in lifespan and safety of your vehicle and mean you save a lot of money on big repairs later. Let the Roseau County Ford parts department get you what you need today.